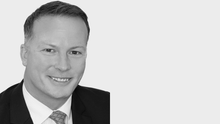 Since joining our office in mid July 2013, Mark's professionalism and pleasant disposition has impressed everyone associated with the Ray White Ellenbrook office.
Mark's face and name is very familiar around the Ellenbrook area having sold hundreds of homes over the past six years. Prior to that, Mark resided in the United Kingdom working for the Royal Air Force as an aircraft engineer.
His expertise in aircraft maintenance took him wherever there were damaged aircrafts including The Falklands, Afghanistan and The Middle East. After several years in this position, Mark and his wife decided to migrate to Australia to start a family and seek a career in the domestic workforce.
On his arrival to Australia, Mark joined the real estate industry as a sales and marketing consultant and has not looked back since.
Mark's discipline and professional negotiating skills has resulted in countless happy buyers and sellers.
Agent Reviews
Kevin and Karen

We have tried to sell our home on previous occasions without much luck, Mark was the only agent that suggested that we take a drastic approach and reduce the cost ( normally i would have said NOWAY) but this time I understood that taking the price lower would create a buying frenzy or at least a sale which it did, so I Thank Mark for taking this approach and thank myself for being open minded enough to see the benefit of this approach. As Mark advised you don't have to take the offer at least this way you then can make an informed decision.